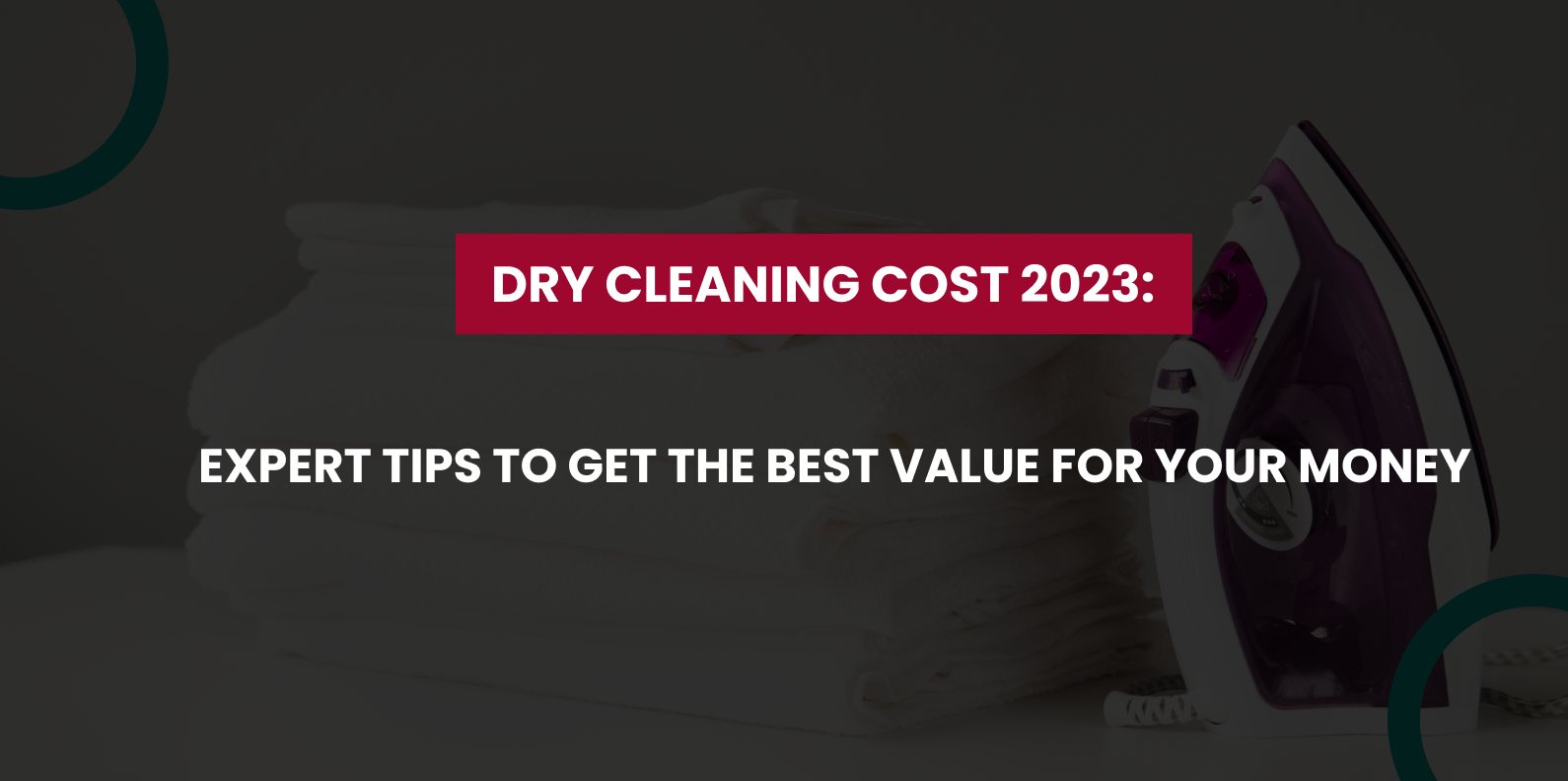 Are you thinking about how much you invest in your dresses and pay to dry cleaners just to save them? Today's generation don't have time to wash their clothes, they just pile up their clothes and hand them over to the laundry. So, they consider dry cleaning more convenient. The dry cleaning cost,2023 varies from the quantity and the type of your garment. The average cost of dry cleaners deviates between Rs.500-600 per suit. 
Nobody wants to waste their money, instead they want to get the best value for their money. Hence, below are some tips:
Avoid dry clean your clothes several times
Many people are obsessed with the mild fragrance of a dry cleaned cloth so they often give their clothes to the dry cleaners even without its need. They have no idea that fancy clothes if dry cleaned again and again can cause harm to the fabric as it contains water based detergent. The chemicals can shrink the clothes and ruin its originality. Its better to discuss with Laundry Xpress and we will recommend to you what your cloth actually needs without its damage.
Ask for reimbursement from the dry cleaners in case of any damage
Check out your dry cleaner before giving your items to them. Give your clothes to a trustworthy dry cleaner like Laundry Xpress. We commit to provide you clothes in their best condition and if the damage is from our side, we accommodate our customers with reimbursement in their next order. In this way you get the best value for your money.
Don't replace your items

In order to save money, some people dry clean their clothes at home and ruin them. In this way, no money is saved and precious time is also consumed. It's better to invest your money in a good dry cleaner rather than replacing your expensive items again. Although the dry cleanings' cost rises but its worth it. Laundry Xpress is an affordable dry cleaner which is keen in providing superior services on time with proper convenience and we guarantee you of not replacing your items once again.